Access to Data Is Key to Navigating High School and Beyond
Students want information to help navigate their academic experience and chart their paths after high school. But according to a national poll of high school students that my organization, the Data Quality Campaign (DQC), and the Kentucky Student Voice Team developed in 2022, they are not getting the information they need. State policymakers can help remove this source of students' uncertainty about their futures.
The many uncertainties that students in particular experienced over the last three years are reflected in the large numbers of students who are chronically absent, missing from schools, or are otherwise disengaged. The decline in FAFSA applications also hints at how students' outlook on the available paths after high school has changed.
Better access to data will help students understand their college and career options, the steps they should be taking during the K-12 years to attain their goals, and their academic progress to date. This data access is essential for paving the way to recovery. State, district, and local education leaders must take actions to help students, their communities, and schools get the data they need.
Access to Data Is Key to Navigating High School and Beyond
Also In this Issue
---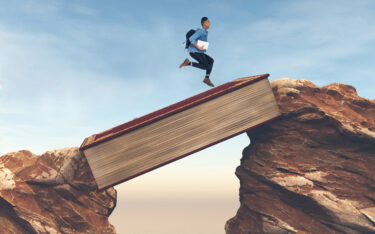 By
Julie A. Edmunds
Six elements in statewide law and policy pave the way for effective programs that help more students thrive in college courses while they are still in high school.